Who else would like to meet the Rolls Royce of iPad cases?

Your iPad probably gets to travel around with you quite a bit. At work, on the commute, or even at home when you're showing photos to friends and family. Everyone see's it.
With the iPad, you have an opportunity to showcase your personal style and identity. With a cover from Jisoncase, you can add a touch of luxury and style.
These real leather iPad cases have been expertly and meticulously hand crafted so you know no detail has been overlooked. Why? Well, Jisoncase believes since our cases are meant to be held in hand, they should be made by hand too! Nothing truly great is ever created fast or easily.
Not only elegant, this iPad case is guaranteed to protect your iPad as well. Openings are where you need them and covers are where you want them.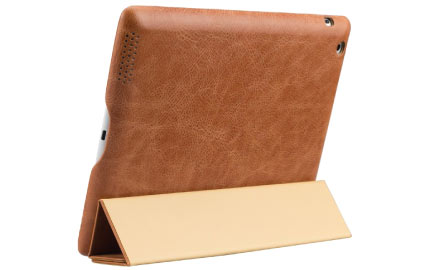 Handcrafted with no stitching
At a glance, you'll see how sharp and professional the Jisoncase vintage ipad case looks. And so will everyone else.

Coverings where you want them
The integrated stainless steel mesh protects your speakers from dust and debris. Plus, the curved fit on all edges and corners gives you full protection. It's the perfect synergy of form and function.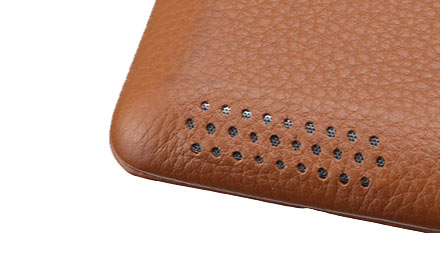 Openings where you need them
You'll have perfect precision cut openings giving you clear access to your headphone jack, USB port, camera lens and mute button. The volume buttons are easily accessible but covered for extra protection.

Ultra slim Profile
You love the iPad because it's thin. Don't let your case take that away from you! Your Jisoncase leather case will keep the iPad's ultra slim profile in tact. Plus, it weighs just 252g.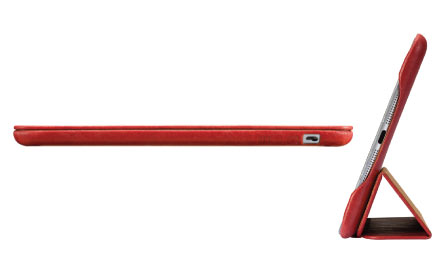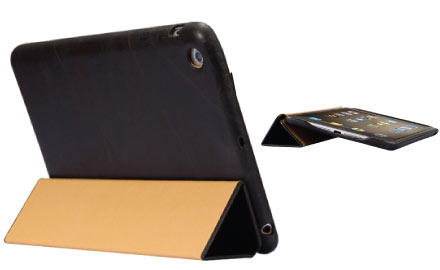 It's a smart cover, Too!
The built in magnets allow you to wake up and sleep your iPad instantly. Plus, you can fold your cover to make it an ipad stand for two viewing positions.

What else do I need to know before I get my own iPad Leather Smart Cover?
How much is shipping?
Shipping your iPad Leather Case is a flat $3 to anywhere in the USA or Canada by airmail via USPS or Canada Post
What if I don't like it?
No problem, you can get a 100% refund within 90 days of purchase! We'll do everything we can to ensure your 100% happiness.
How can I pay securely?
We take Visa, Mastercard, Amex securely using Paypal. No Paypal account required! Just follow the prompts, it's easy we promise.
Full 1 Year Warranty!
You will also receive a full 1 year warranty at no additional charge when you buy your Jisoncase iPad case from Gogadgety.