Want to get the best from your iPad Mini in both form and function?
Your iPad Mini is a wonderful product, but did you know that you can get more out of it? Created by one of the best manufacturers and designers in the world, the iPad Mini still remains a mass produced item. There's one way that you can solve this and transform your iPad Mini into a fashionable and professional extension of you.
Enter, Jisoncase's Vintage Leather iPad Mini cases.
Jisoncase's iPad Mini cases are designed to transform your iPad Mini so that it becomes more than just a device, it becomes your device.
Crafted so it fits nothing else than an iPad Mini, Jisoncase's Vintage Leather cases provide complete protection for your device. The case's internal lining even protects your iPad Mini from being scratched by the leather itself.
The case's design provides you with easy access to all of your iPad Mini's features and buttons. Integrated two position stand also allows you to comfortably switch between landscape and portrait viewing angles. There's no need to fidget with your iPad cover just to take a picture or to read your favorite book.
The genuine cow's leather isn't only beautiful to look at; it's just as beautiful to the touch. When your friends see you with your iPad Mini, they won't be able to help but notice. Even perfect strangers will be amazed at how professional you look.
Jisoncase's Vintage Leather iPad Mini cases look luxurious under any kind of light. As such, these cases are just as home in a fashion event as any boardroom or office. All the more reason to bring your iPad Mini with you wherever you go.
Because Jisoncase's Vintage Leather iPad Mini cases are handcrafted by expert artisans, you are sure that you will be enjoying the kind of quality that Jisoncase has been known for. After all, you deserve nothing less, than the very best.
And the very best comes from Jisoncase.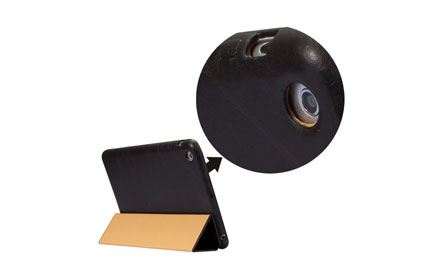 Enhances Your User Experience
Jisoncase's Vintage Leather iPad Mini cases enhance your user experience. From making sure your device fits in your hand to placing the right openings where you need and expect them, Jisoncase has made sure that you will enjoy using your device.

Slim and Lightweight Design
You purchased an iPad Mini for a couple of reasons, and one of those reasons is its size. That's why Jisoncase's iPad Mini case is designed to keep your device's profile as sleek and slim as it is well-protected.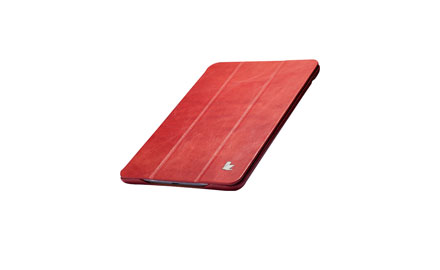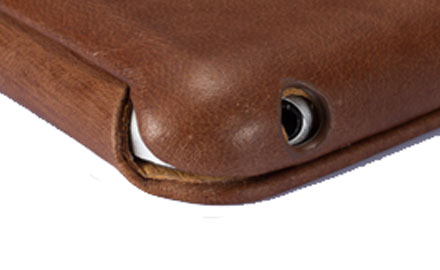 Exclusive for the iPad Mini
The case is built for an iPad Mini only. Nothing else will fit in this case. An iPad Mini, however, will fit perfectly. This results in a curved fit on all edges which results in a smart and durable case.
Complete Protection
Inside and out, Jisoncase's vintage leather case offers reliable protection for your device. Outside, the case protects your iPad Mini from bumps and scratches. On the inside, an internal lining prevents even the case from scratching your device.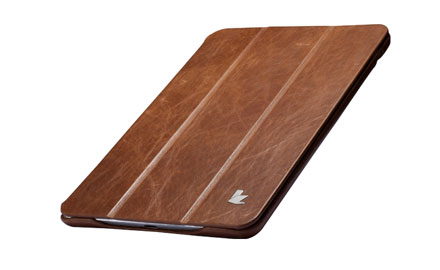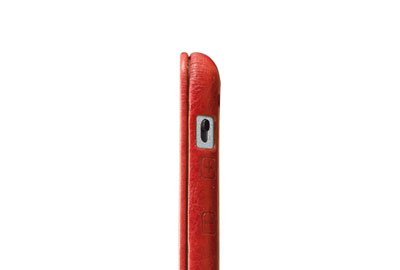 Smart Cover is Pretty Smart
Do you think of yourself as someone who's always on the go? Well, Jisoncase's iPad mini case has a magnetic smart cover design which allows your device to wake up or sleep instantly. All you need to do is to flick your wrist.
Professional and Fashionable
Whether you're looking to project a professional or fashion conscious personality, Jisoncase's vintage leather iPad mini cases is the perfect companion for your iPad Mini whether you're going to the boardroom or to a fashion shoot.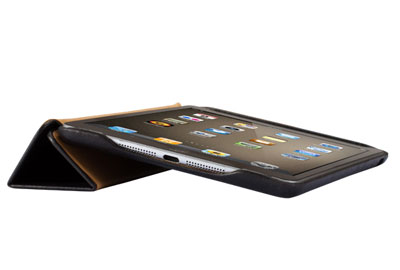 What else do I need to know before I get my own Vintage Leather iPad Mini Case by Jisoncase?
How much is shipping?
Shipping your Vintage Leather iPad Mini Case by Jisoncase is a flat $3 to anywhere in the USA or Canada by airmail via USPS or Canada Post
What if I don't like it?
No problem, you can get a 100% refund within 90 days of purchase! We'll make sure you're happy.
How can I pay securely?
We take Visa, Mastercard, Amex securely using Paypal. No Paypal account required! Just follow the prompts, it's easy we promise.
Full 1 Year Warranty!
You will also receive a full 1 year warranty at no additional charge when you buy your Vintage Leather iPad Mini Case by Jisoncase from Gogadgety.