Do you want to take high-quality, wide-angle pictures with your iphone camera?

Whenever we find or experience something interesting, we always want to capture it. Just ask the millions of people using social networking sites and apps to share photos with friends. So why not take better pictures by having a wide angle lens for your phone?
The super-wide angle clip-on lens by Lumolens is a 0.4x SUPER (yeah, we can't stress that one out enough!) wide-angle lens that lets you capture 60% more in every shot. That's much wider than most other wide-angle lens attachments you can find. That means you can take better photos with it; perfect for taking awesome selfies, travel photography, capturing moments, and that #ootd you've been planning for weeks.
Do you work as a blogger, travel photographer, or a real estate agent? You can take high-quality photos that show off your space or the products you're reviewing. Take great landscapes and cityscapes on your next adventure. Fit more people in group photos in concerts, parties, and other events.
Because it's a clip-on, it's made to be super light and very portable. You can use it with most mobile devices, especially iphone 4/4s/5/5s/5c, and android phones. It comes with a lens cap, a removable ring clip, and a travel pouch (which doubles as a microfibre lens cleaner). What makes it even more awesome is that you don't even need to take your phone out of your case to use it. It's one of the best iphone camera accessories around! It also comes in a Lumolens retail box, perfect for gift-giving.
Take better, wide-angle pictures
The 0.4x super-wide angle lens allows you to capture more in every photo than most other clip-on/attachable mobile phone lenses.
Easy to use
It can't get any easier to install it on your device. No need to use it yet? Clip it on your bag strap or clothes –wherever it's handy. Then clip it on your phone's camera when you need it. You don't even need to take your phone or tablet out of its case!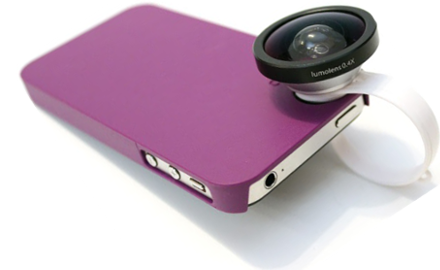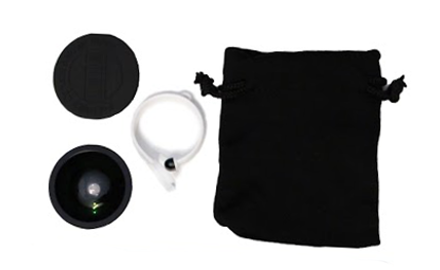 Very Portable
The clip-on lens is very lightweight and comes with a lens cap, removable ring clip, and a travel pouch. If you can't be fussed to bring a huge camera when you're traveling, this iphone accessory is for you.
Works with other mobile devices
…Including iphones 4, 4s, 5, 5c, and android phones. Need to use it on your tablet? No worries — it also works on ipad/ipad mini and other android tablets, too.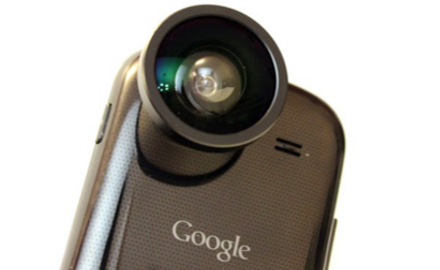 What else do I need to know before I get my own wide-angle iphone camera clip-on lens?
How much is shipping?
Shipping your iphone camera clip-on lens is a flat $3 to anywhere in the USA or Canada by airmail via USPS or Canada Post.
What if I don't like it?
No problem, you can get a 100% refund within 90 days of purchase! We'll make sure you're happy.
How can I pay securely?
We take Visa, Mastercard, Amex securely using Paypal. No Paypal account required! Just follow the prompts, it's easy — we promise.
Full 5 Year Warranty!
You will also receive a full 5-year warranty at no additional charge when you buy your Lumolens iphone camera clip-on lens from GoGadgety.