Want to stand out by letting your iPhone showcase your sense of style and identity?
I
f you're like everyone else, there's a pretty good chance that you take your iPhone along with you wherever you go. When you're meeting with friends, going shopping, or at a conference with your business partners, you're iPhone is there with you just like everyone else's.
But who says your iPhone needs to look like everyone else's?
With Jisoncase's handcrafted credit card iPhone 5 case, your iPhone becomes more than just a necessity, it transforms into a work of art. It becomes an extension of you.
Each iPhone 5 leather case is carefully made by expert craftsmen to make sure that you get the quality product that you deserve. Made from the finest leather leather and designed so that you have unrestricted access to all of your phones buttons and features, the Vintage Leather iPhone 5 Case marries luxury and functionality into one great product.
It's the perfect case for understated elegance and style.
You don't always have to carry all of your valuables with you, but when you need to have the essentials – such as your iPhone and your credit card – with you, nothing does the job as elegantly as Jisoncase's Vintage Leather iPhone 5 Case.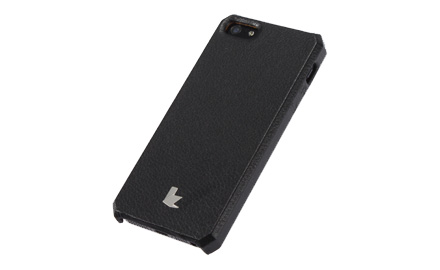 High Quality Luxury Product
Made by expert craftsmen using only the finest genuine leather with no visible stitching, the Vintage Leather iPhone 5 Case is of very high quality. Other iPhone 5 cases hardly come close. If you value quality and luxury, this is definitely the product for you.
Sleek and Professional Design
Nothing says Professional as perfectly as a slim and lightweight design. Each Vintage Leather iPhone 5 Case not just fits your phone perfectly, it also fits your hands perfectly. Easily pop your cell phone in and out of the case for quick assembly and disassembly.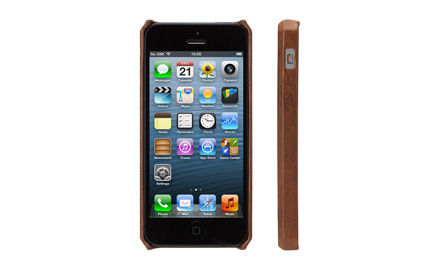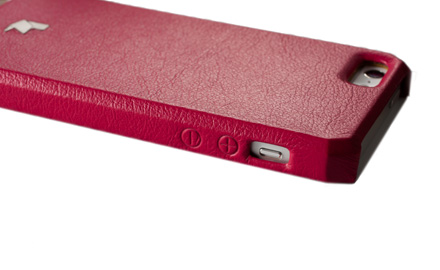 Clear Access to Essential Buttons and Features
Functional design also means that you have unrestricted view of the screen, camera lens, music and power buttons and even the USB slots! No fuss access for your pleasure.
Doubles as a Wallet, Too!
Made with a built-in secret card slot, the Vintage Leather iPhone 5 Case can hold either one credit card, buss/subway pass, or a couple of neatly folded bills. Fantastic for keeping your valuables out of sight but easily within your reach.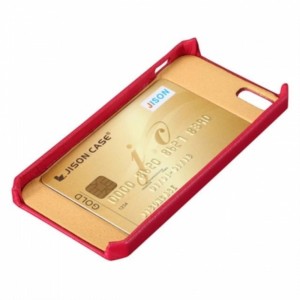 What else do I need to know before I get my own Genuine Leather iPhone 5 Case by Jison Case?
How much is shipping?
Shipping your Genuine Leather iPhone 5 Case by Jison Case is a flat $3 to anywhere in the USA or Canada by airmail via USPS or Canada Post
What if I don't like it?
No problem, you can get a 100% refund within 90 days of purchase! We'll make sure you're happy.
How can I pay securely?
We take Visa, Mastercard, Amex securely using Paypal. No Paypal account required! Just follow the prompts, it's easy we promise.
Full 1 Year Warranty!
You will also receive a full 1 year warranty at no additional charge when you buy your Genuine Leather iPhone 5 Case by Jison Case from Gogadgety.